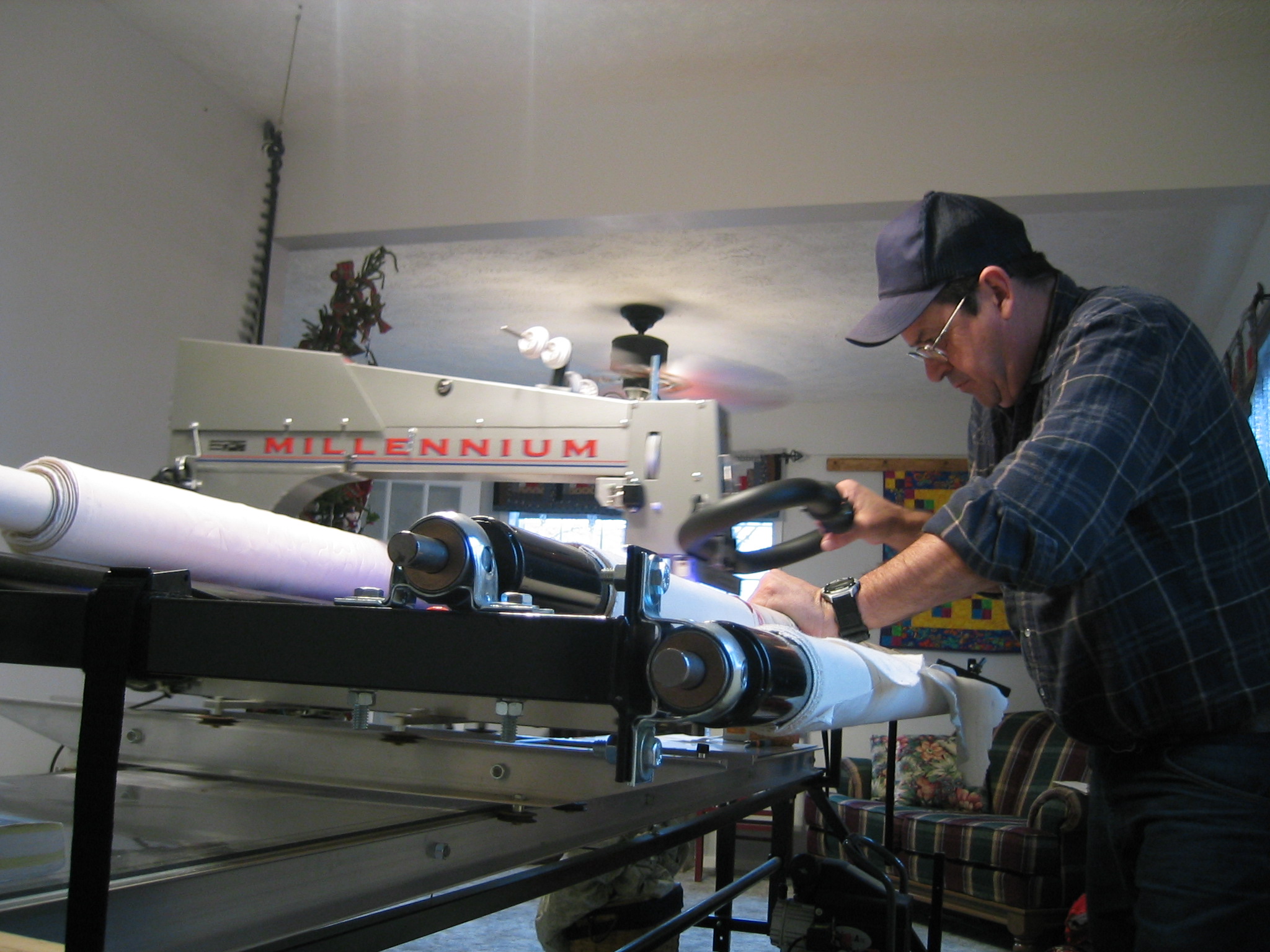 Enjoy piecing quilt tops, but lack the time to finish the quilting itself?
Red Door Quiting Co. specializes in backing quilts and completing unfinished projects.
Since being established as a smoke-free business in 2003 by Les and Edith Soper, Red Door Quilting Co. has finished over 4,000 quilts. Les also serves on the board of the Midwest Professional Machine Quilters.
Red Door Quilting Co. uses a hand-guided long arm quilting machine (APQS Millenium) on a 12′ table making it possible to work on quilts up to 120″ in width. Whether it's small or large, Red Door Quilting Co. can help complete your project.
Red Door Quilting Co. pricing starts at $.0135 per square inch for quilting services.
Red Door Quilting Co. uses Superior King Tut and YLI solid and variegated threads. There is a $4.50 thread fee for smaller quilts. Larger quilts start with a $6.50 thread fee for a twin-size quilt.
We offer competitive batting prices on our in-stock Hobbs premium black, white, warm, and natural colors. When providing your own fabric for the backing and/or batting, leave an extra 4″ on all sides.
Contact Red Door Quilting Co.
Phone: (308) 384-5457
Red Door Quilting Co.
2232 W. 10th Street
Grand Island, NE 68803
(get directions)